€200
For Angels
Treat yourself or make that special lady in your life feel like the angel that she is by giving her the treatment that she deserves!
An unforgettable Hot Stone Massage, followed by a wonderful Dermalogical Facial, Eyebrow shaping and a Pedicure.
Total duration: 3hrs 15mins
€150
The Soul Cleanser
Full body mineral salt scrub, followed by a lymphatic massage using detoxifying oils. The skin is then smothered with a hydro pack and wrapped. Hopi ear candles balance pressure in the ears while a pressure point massage relieves tension in the scalp and sinus.
The perfect mind, body and soul cleanser!
Total duration: 2hrs
€125
Yummie Mummy
(suitable from 2nd trimester) .........
Pregnancy body massage & express Dermalogica facial, foot soak, scrub and file & Polish toes.
Total duration: 2hrs
€120
The Pink Pamper
Luxurious Full body and head massage, with rose essential oil on a bed of flower petals. A refreshing cup of Rosehip tea is served and a beautiful bouquet of flowers is presented to take home.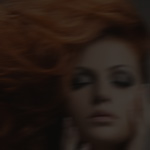 €150
The Bride To be
Full body massage, with Xpress hydrating Dermalogica facial, mini manicure and pedicure.
Total duration: 2hrs
€140
For Devils
Show that little devil in your life how much you really care by giving him the most pampering experience just for men!
He will be putty in your hand after this one girls! An exclusive facial just for men followed by a 1 hour tension relief massage and a pedicure.
Total duration: 2hrs 15mins
Discount not available on Gift Packs